Orion Construction President Brad Walsh recently spoke with WGVU's Shelley Irwin about the company's preservation of The Holiday Bar in Grand Rapids' West Side.
Orion completed the three-month renovation of the 115-year-old icon at the end of September, which included updating the building façade. It was one of several restoration projects managed throughout recent years in order to maintain the historic West Side building.
"We love being part of these projects," Walsh said during his live interview on the WGVU Morning Show. "Just being part of the West Michigan community, especially on the west side of Grand Rapids. It's such a unique community."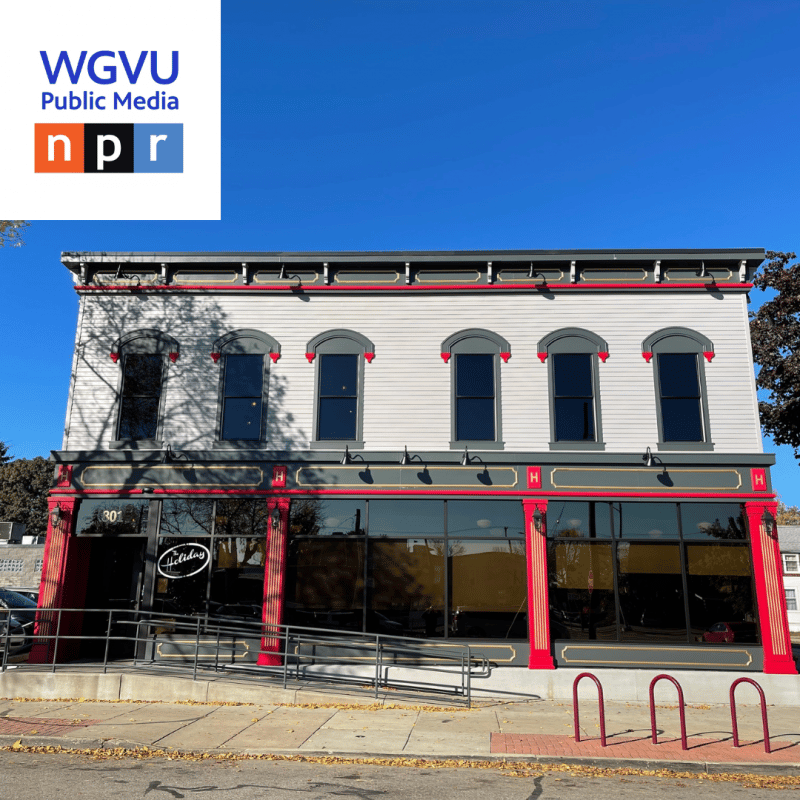 Walsh shared additional details of the renovation, which included new windows on the second floor and adding character to the columns around the storefront with custom millwork.
"We gave it that really old, historic look with a lot of architectural millwork," he said. "We had a great group of guys who all came together and really brought this project to life.
"It's a great feeling to give back to the community – and a great example of what you see at The Holiday Bar," Walsh added. "I invite everyone to check it out. It's a beautiful building, and it's going to be around for years to come."
Listen to Walsh's full interview on the WGVU Morning Show with Shelley Irwin, here.
Related: Orion Construction co-hosts celebration of newly renovated 115-year-old Holiday Bar on city's West Side