Orion Construction workers completed Goldfish Swim School in Wyoming, MI. The almost 9,000 square foot project includes a large pool, reception area, locker and shower area. Located on Wilson Avenue SW, this build boasts colorful details and state-of-the-art equipment for kids and parents to enjoy.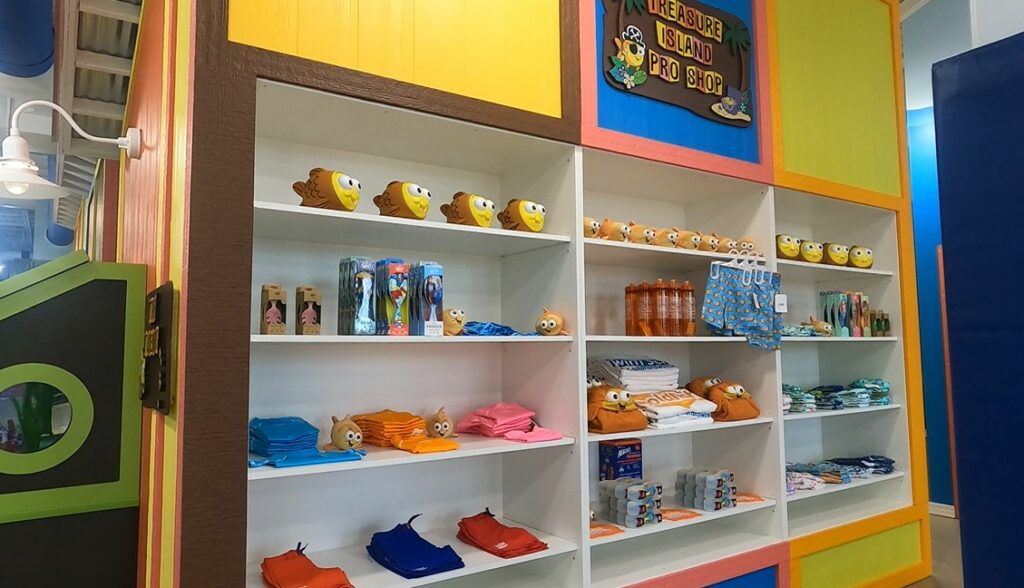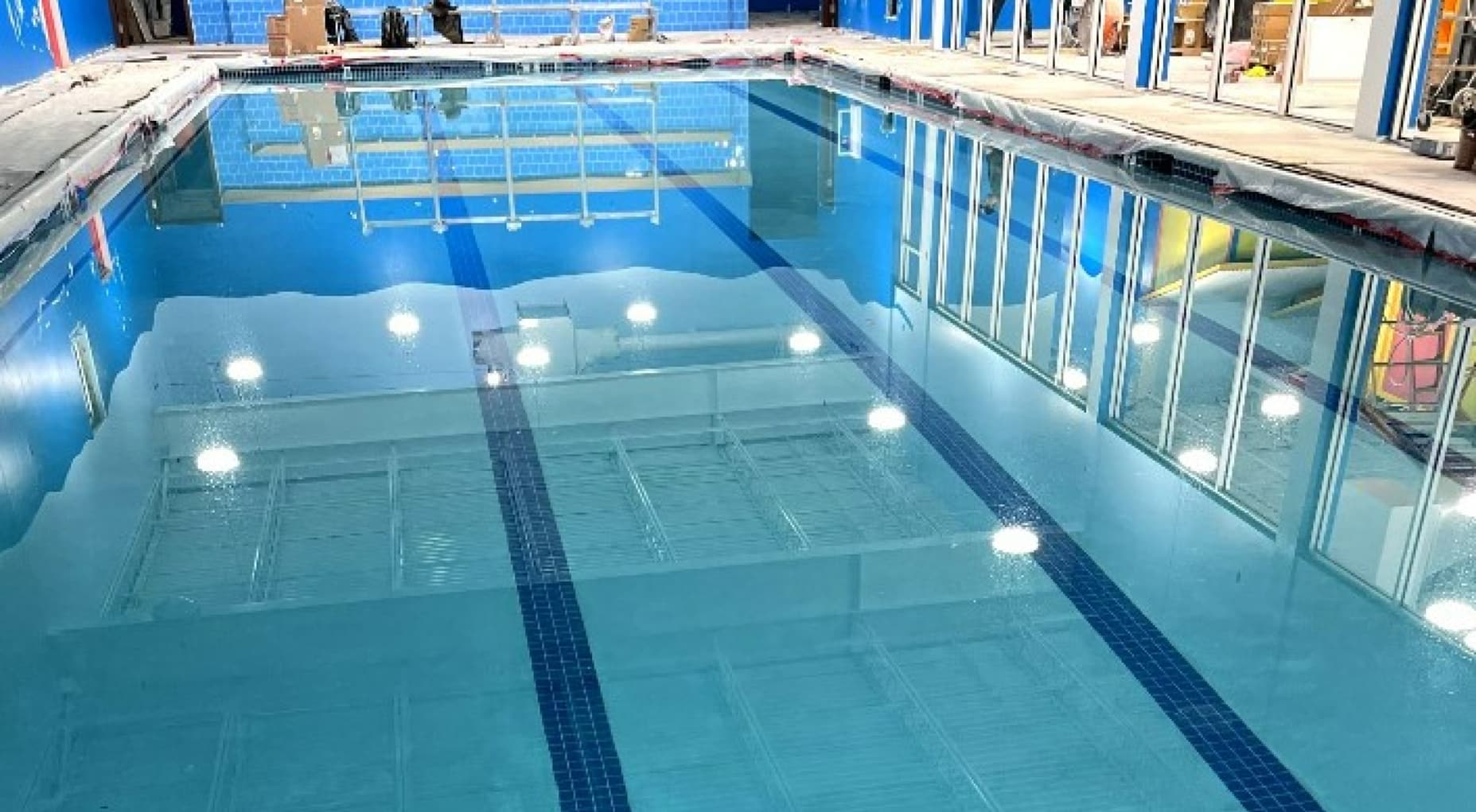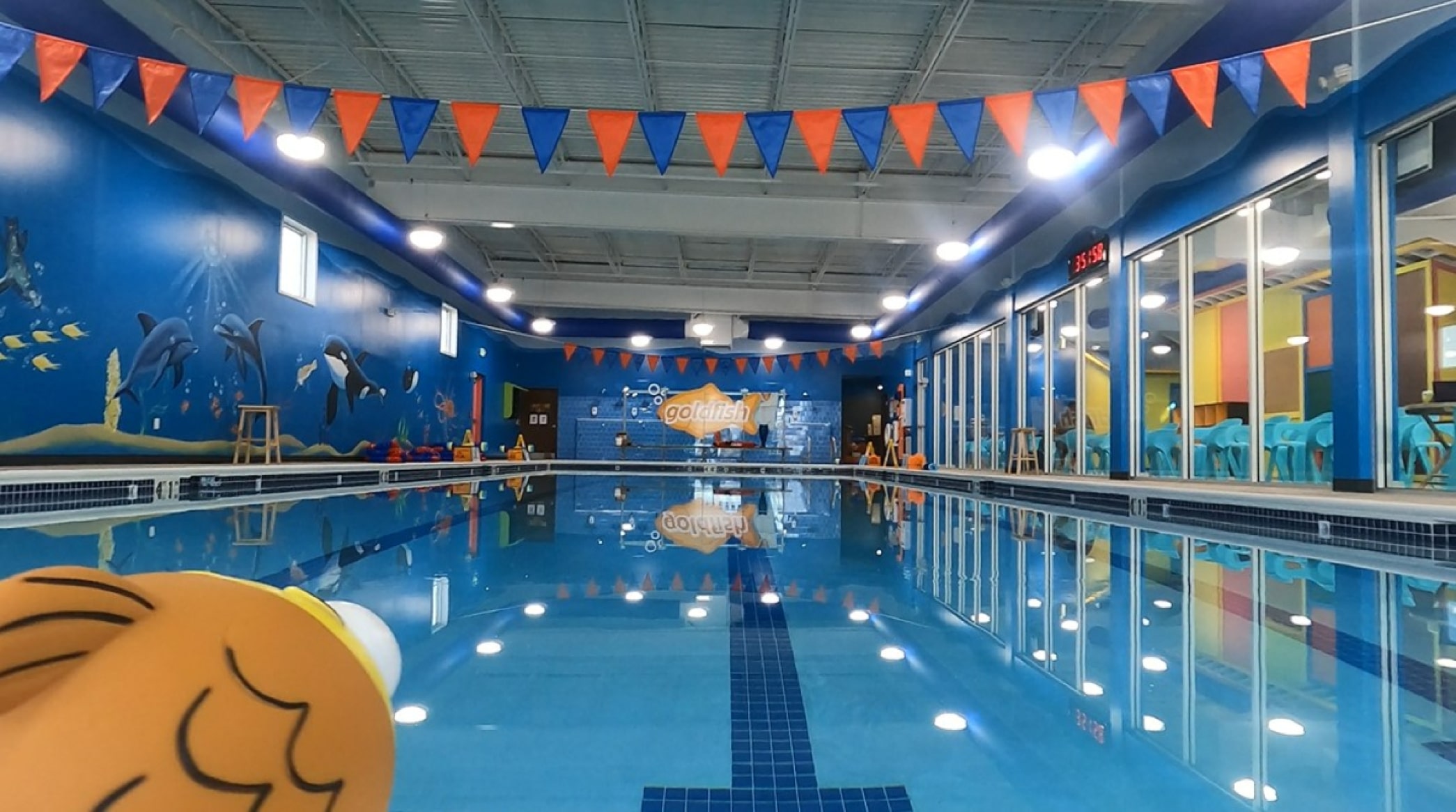 The mural by the pool is complete- this mural was painted by Scola Murals.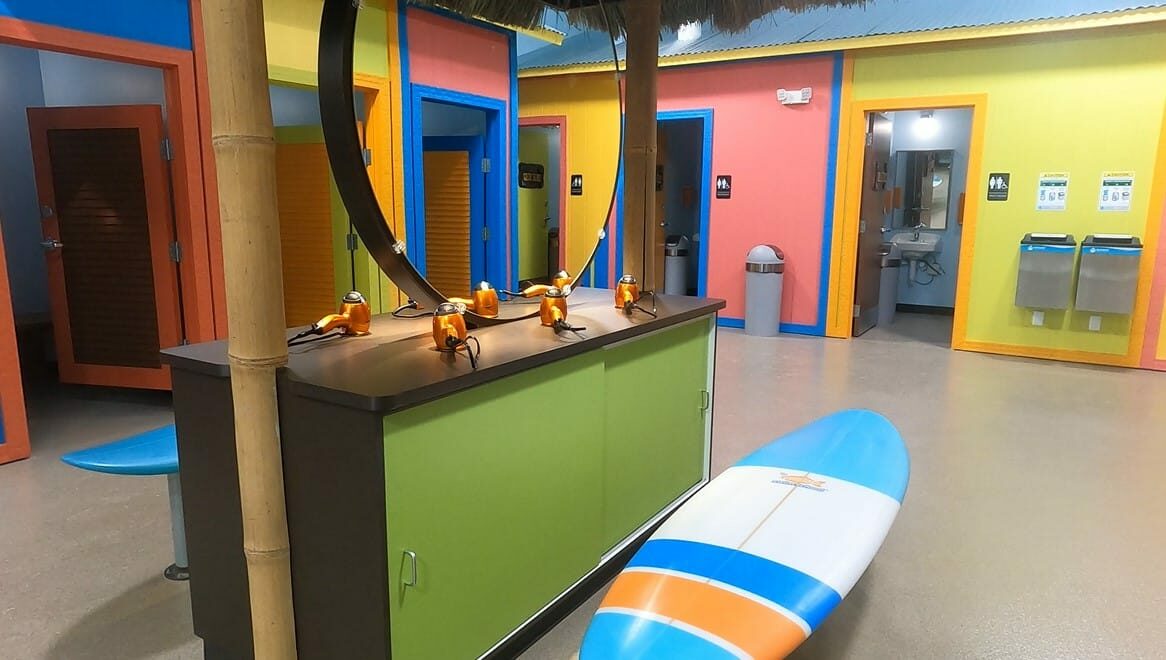 The hair drying area is complete with surf board seating!
You can find out more about Goldfish Swim School here.