Phase two of the three-phase multifamily residential community is complete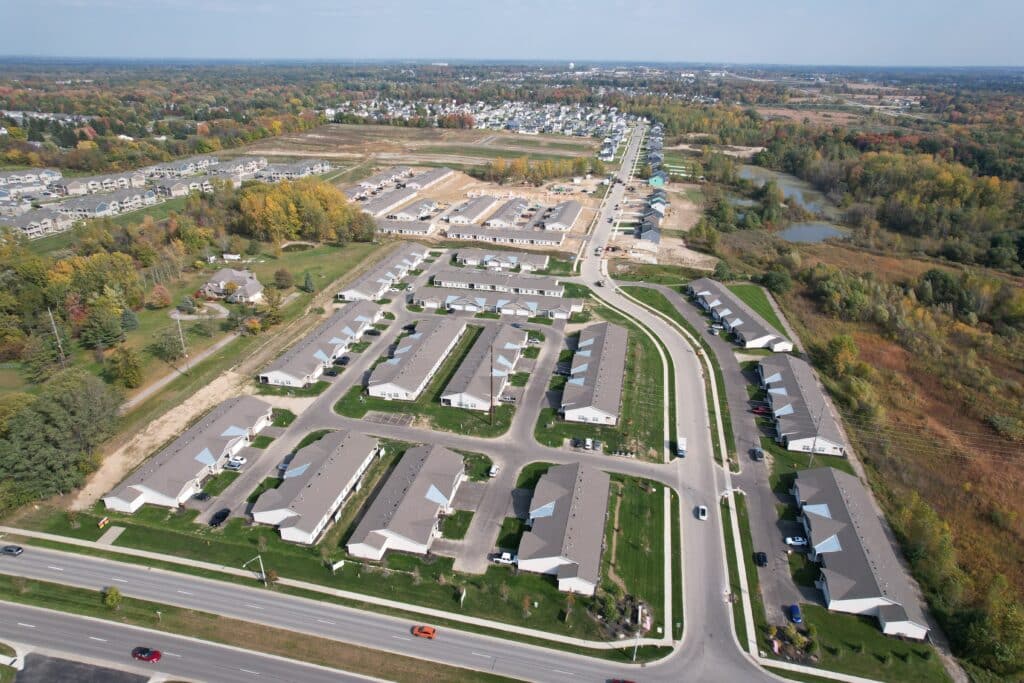 Orion Construction, in partnership with Granger Group (Granger), has completed the second phase of the Reserve Flats multifamily development and will immediately begin construction for the third and final phase. The final phase is expected to be completed by February 2023.
Reserve Flats is a 138-unit community located on Wilson Avenue SW, a half-mile north of M-6 and two miles south of RiverTown Crossings mall. When complete, it will feature 26 condo-style apartments ranging from three- to- eight-unit buildings spread over 22 acres.
Orion Construction broke ground on the project's first phase in August 2021, constructing 15 units with two and three-bedroom floor plans. Its first tenants moved in shortly after the phase one completion in January 2022.
The second phase of Reserve Flats, which began in early 2022, includes the completion of 57 additional units.
"Granger has been dedicated to adding housing to our community," said Roger Rehkopf, CEO of Orion Construction. "We are pleased to have this opportunity to continue working with Granger and the City of Wyoming to provide quality housing that appeals to those wanting amenities associated with living in a neighborhood."
The Reserve Flats units feature a variety of zero-step two-bedroom, two-bathroom and three-bedroom, three-bathroom floorplans, ranging between 1,400 and 1,700 square feet. Each unit has a two-car attached garage, along with a dedicated driveway and a covered porch at the main entrance. Inside, residents will enjoy stainless steel appliances, granite countertops, large kitchen island, full-size washer and dryer and walk-in closets.
"This piece of property has gone through quite a transformation throughout the past 15 months," said Gary Granger, CEO of Granger Group. "We've received positive feedback from residents of Reserve Flats and the general community about how this development is helping fill the need for quality housing in the City of Wyoming. We remain focused on bringing this housing need to the community as we complete the project's third and final phase."
The development provides easy access to major travel corridors and a less than five-minute drive to popular restaurants and shopping experiences and offers walking trails and a clubhouse with multiple sport courts, and is surrounded by natural landscapes.