The new 10,000 sq ft pre-owned facility opened in Greenville, MI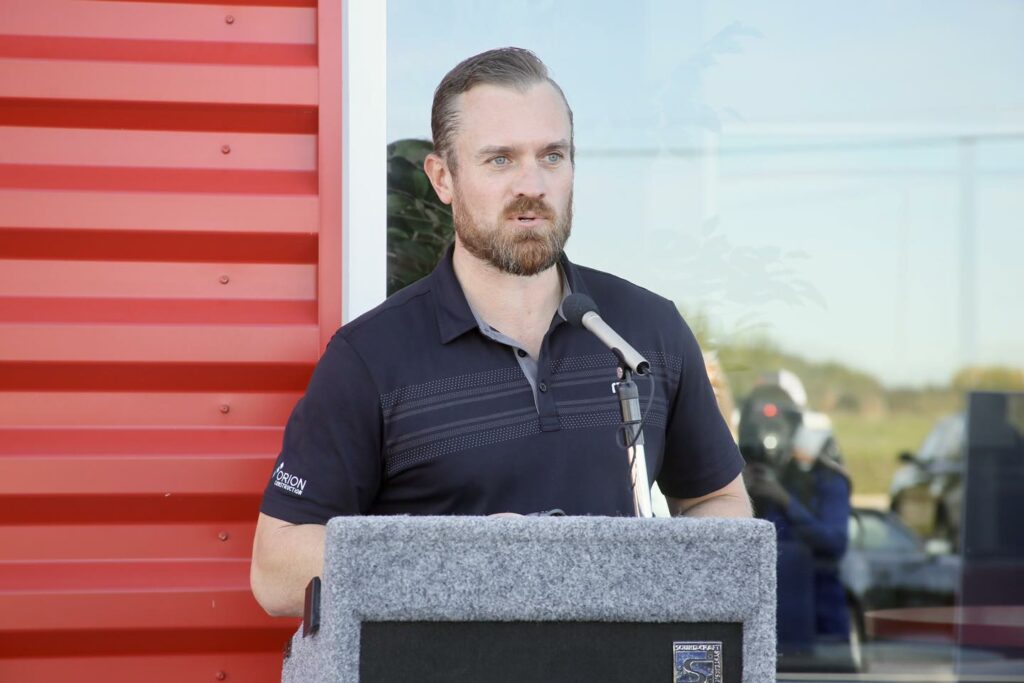 On Tuesday, October 3, Will and Gib Tinney, third-generation auto dealers and owners of Greenville-based Tinney Automotive, and Orion Construction President Brad Walsh were joined by local leaders during a ribbon cutting for the General Motors dealership's new facility.
Tinney Automotive, a regional Chevrolet, Buick, and GMC dealership, added the new 10,000 sq ft facility in Eureka Township at 11249 Carson City Road to replace its aging used car sales office.
"Our family has been representing General Motors in sales and service since 1954, and we take pride in offering our customers the best car-buying and service experience," said Will and Gib Tinney. "Our attention to detail is important, as we bring customers from the greater Grand Rapids area to experience all Greenville has to offer."
"We are excited to be the home of a regional dealership that brings customers from surrounding communities," said Eureka Township Supervisor Darcia Kelly. "This addition to our community makes for an excellent gateway between the city of Greenville and Eureka Township."
In addition to sales offices, the new facility features a 2,200 sq ft quick lube oil and tire service facility with a waiting room.
"Orion Construction has Partnered with Tinney Automotive on several projects over the years," said Brad Walsh, President of Orion Construction. "This new building couldn't have been possible without the Tinney family's dedication to their community. The construction project is estimated to have put almost 20 percent of the project costs directly into the community through labor, material purchases, and more. But what is more important is the economic impact the facility will bring to this community for years to come."
Jeffrey Harwood, vice president and architect of Grand Rapids-based WLP Associates, designed the $1.6 million steel and glass structure.
"We were tasked with helping to ensure car buyers have a positive experience, which begins by seeing a modern facility, whether they drive by or stop into the dealership," said Harwood. "We needed a design that is not only harmonious to the surroundings but also engages customers."